"Wow, that's for me?"
The initial reaction from a shocked, smiling tween after receiving a full-sized bottle of Suave Body Wash.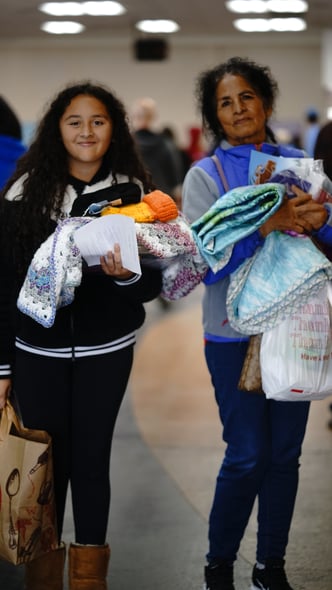 Full-sized personal hygiene items, like the one mentioned above, toys, clothing and even food were made available to every child and teenager at A Child's Dream-CA's 2019 Holiday Outreach event in December.
With the help of generous donors and the Culver City Fire Department, who partner annually with Spark of Love, Cassandra Steptoe-Sampson, Founder and CEO of ACD-CA, and her volunteers assisted more than 900 children with the resources they needed to become happy, healthy and responsible citizens.
"Our mission at ACD is to provide essential needs through practical means," said Cassandra. "The very thing some children take for granted is a luxury to others."
Serving South-Central LA, Culver City, Wilmington, El Monte, North Hollywood and beyond, Cassandra never knows exactly how many attendees she will have, but she expresses the need to always be ready, no matter the number.
Families line up at 4AM to collect much needed supplies not only in the winter but in the summer as well. It's no wonder "The Annual Back to School Day" drive in August is her second highest attended event every year.
The need to provide for her community and surrounding neighbors comes from her compassion for childhood poverty and her determination to find solutions for children in need. You'll find information about the deep effects of children in poverty in many places on her nonprofit's site.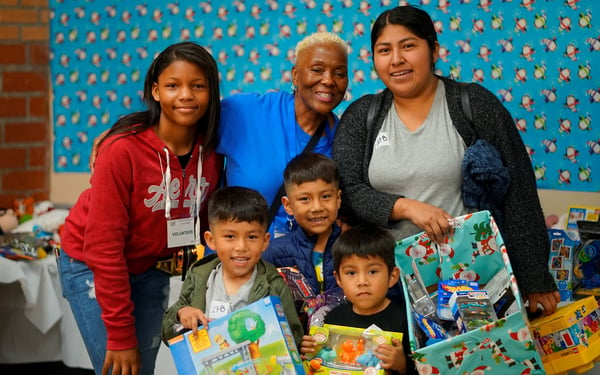 According to the National Center for Children in Poverty, research is clear that poverty is the single greatest threat to children's well-being. Poverty can impede children's ability to learn and contribute to social, emotional, and behavioral problems...contributing to poor physical and mental health.
"Overall, we've made important strides when it comes to alleviating poverty in America, but our data show that those gains have been slow to reach society's youngest members," said Renée Wilson-Simmons, DrPH, NCCP director. "Right now, the child poverty rate is heading in the right direction—down—but children still make up an outsized share of our nation's poor. Anti-poverty efforts like food assistance, public health insurance, and other programs are helping millions of children and families to thrive. But that also means our beliefs about what poverty looks like in America — about who deserves access to those programs and supports — have the power to help or harm their chances for success."
Spending the majority of her year traveling to speak with businesses and other partners wanting to support her mission, Cassandra says making smart decisions about where to send donors has become increasingly important.
Creating in-kind wish lists that give donors the opportunity to give items instead of just cash makes the act more personal and allows Cassandra to manage expectations while showing donors the impact their gift truly makes in a child's life.
It is December 14th and after months of preparing, lobbying, collecting, and sorting, the last item is given away. Nothing is wasted. She starts her next wish list with her mission clear for the next event. One Man. One Household. One Street. One Community at a time.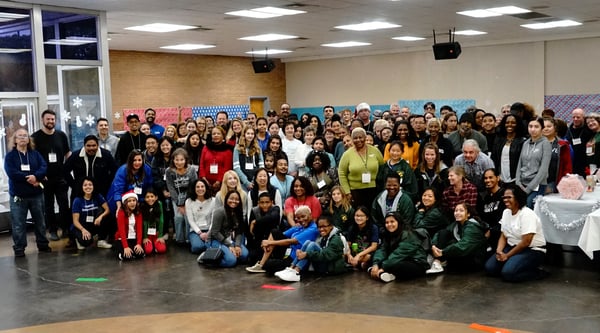 If you'd like to support Cassandra and A Child's Dream-CA, you can find her 2020 Back to School wish lists here. All donations are tax deductible and are shipped directly to ACD-CA in Los Angeles.
Have another success story you'd like to share on RightGift? Or want to start making an impact in your community like Cassandra, give me a shout at allie@rightgift.com.