Experiencing instability when she was in high school, Nadya Okamoto knows first hand the detrimental effects of period poverty. After seeing makeshift menstrual products made by girls and young women on her two hour daily commute, Nadya started PERIOD, a youth-led organization changing the narrative on menstruation and fighting for menstrual equity.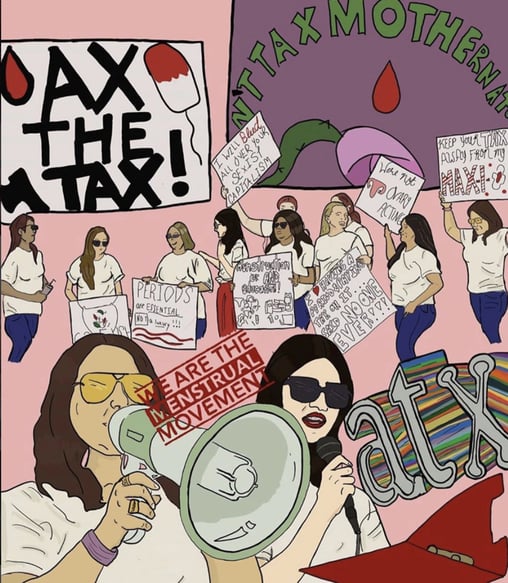 According to Nadya, menstruation is a silent issue of equity when it comes to low income, homeless, marginalized and incarcerated menstruators. Low-income or homeless menstruators who don't have the means to access period products may struggle with a lack of hygiene as they create makeshift supplies, and are more likely to experience shame and discomfort while attempting to manage their menstruation.
"Because of shame and stigma, marginalized menstruators may be less likely to ask for needed products at schools or shelters, resulting in the use of such items as cardboard, newspaper, paper towels, toilet paper, socks, cotton balls, and brown paper grocery bags. These makeshift supplies can also cause a side effect of increased risk of infection" Nadya said.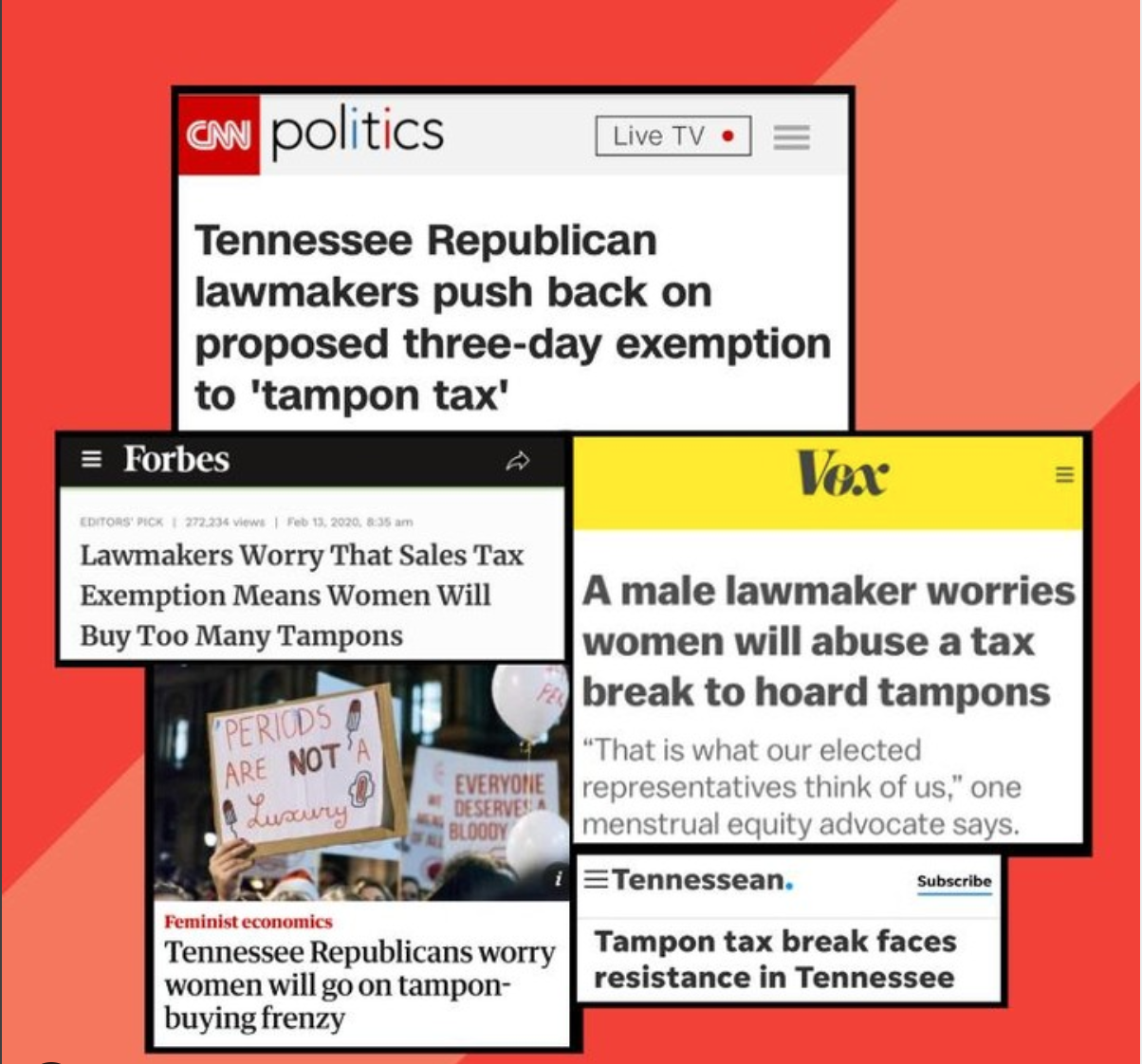 Believe it or not, in 2020:
31 states have a sales tax on "luxury" period products (tampons, pads, menstrual cups), considering them non-essential goods (Rogaine and Viagra are considered necessities)
SNAP and WIC don't provide coverage for the purchase of menstrual products (SNAP categorizes tampons/pads as superfluous with pet food/cigarettes/alcohol)
1 in 5 teens struggle to afford period products, and 84% of teens have either missed or know someone who has missed school due to period poverty
Two-thirds of teens have felt stress due to lack of access to period products
46% of low-income women had to choose between a meal and period products
By providing free menstrual products, partnering with community organizations, and educating hundreds of PERIOD chapters all over the world, Nadya and her team have served almost one million periods. They are not the only ones fighting for equality regarding hygiene with schools in the U.S. seeing youths activate and ask for free tampons. Just last month, Scotland became the first country to approved free sanitary products for all women. A fundamental shift in thinking about menstrual hygiene as a right and not a privilege is the way to change policy and the lives of girls all over the world.
If you'd like to support PERIOD this International Women's Day, you can find their wish list here. All donations are tax deductible and are shipped directly to PERIOD in Portland, OR. #freetheperiod
Have another success story you'd like to share on RightGift? Or ready to make a difference in your community, give me a shout at allie@rightgift.com.